If you're trying to make your move easier and faster without the proper preparation, don't. It will only get things worse. Once you decided to move to a new home you should be prepared mentally, physically and of course, financially.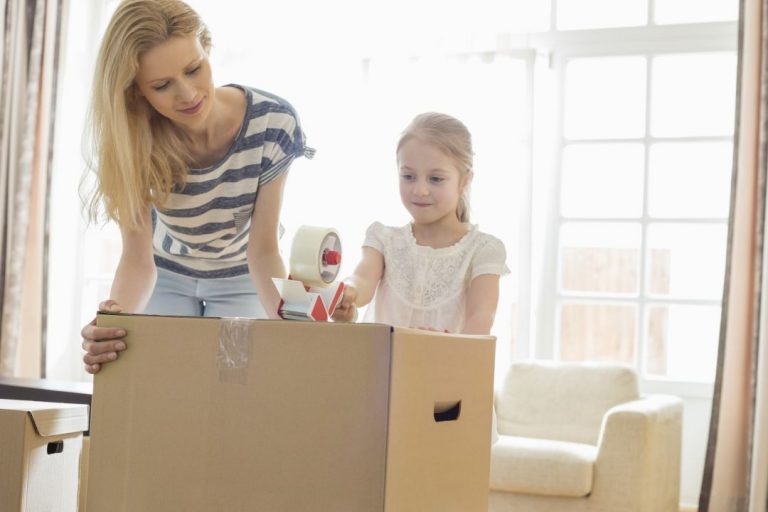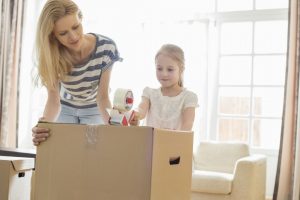 There's no shortcut on how to make your relocation easier, but it's better to be ready to make the move bearable.
And no matter how much you prepare yourself for any possible hurdle, matters can still get out of hand. So, here's our top 3 challenges for movers and how you can overcome it:
CHALLENGE 1: Random Moving Hassles
Turning your Furniture into a Cat
Remember how cats turn into boneless creature when trying to fit into small jars or boxes? Unluckily, your furniture can't do that. If one of your stuff can't fit through your new door, try checking if you can dismantle it. Take a picture of the item before you unscrew or take apart all its pieces.
Or you can also check if you have a window that you can safely get the piece inside. Take into consideration the manpower and precautions you will need when moving big furniture through the window.
New House Calls for New Damage and Injuries
When moving your stuff from your old home to the new one, arm yourself with a first aid kit. No matter how careful you are, carrying items that are twice your height or weight may cause accidents and physical injuries.
Make sure you have all you need nearby or someone who knows how to carry out first aid procedures.
If you're lucky enough to avoid physical injuries, your furniture maybe isn't. When handling or moving household pieces, check the parts that can be easily damaged like mirrors or the legs of the chair. Damage free relocation depends on how you properly pack all your belongings into furniture pads, blankets and removal cartons. A good rule of thumb is: if it will fit in a carton, put it in one!
Use proper furniture removalist cartons and packing materials
Test your organizing skills by prepping up all the packing essentials you'll need.  For pieces that are stored inside a box, make sure to label accordingly which box goes into which room to save time.
And no matter how trustworthy the service provider is, keep your jewelleries, important documents and gadgets with you during the move.
Storage Shortage
If you're moving from a big house to a smaller house, space will be on top of your list of problems. Unpacking a three door cupboard worth of items for a one small cabinet can be troublesome.
In times like this, you can give your extra things that are still in good condition that can benefit a friend or charity. Or you can use the space under your bed or in your garage to store items that you only use occasionally.
Time Challenge
When faced with time pressure and constraints, make moving easier by using a removalist company. Look for a removalist company you can rely on to relieve the stress off of you.
But prepare yourself for the price it comes with. Ask your local movers if they have a free quote to save you from hidden charges and bill shock.
Problems with Paperwork Terminologies
Once you decided to use an interstate removalist company, a lot of paperwork will come with it. But make sure to read every bit of it and not just scan like how you tick 'I Have Read the Terms & Conditions' on the Internet.
Remember that this type of paperwork is written by lawyers and may contain jargons. Don't hesitate to ask your moving experts before signing anything.
CHALLENGE 2: Who needs to know your new address?
Now that you're good to go and every problem you have is covered, you may be forgetting this important gesture – to advise every one of your new address. But specifically, who's this 'everyone' we are speaking to?
Your Local Service Providers
Make sure your everyday service providers are informed of your new whereabouts so all your bills won't go astray. These includes:
Banks, credit cards, and other financial institutions
Pay TV
Internet and telephone (landline)
Mobile phone
Insurance (car/home/contents/life/income)
Legal representatives
Motorway toll tags
Accountant/financial advisor
Employers and related services, e.g. superannuation fund/s, union
Health
This part may not need to send out emails but it's also important to ensure that your health records are up-to-date. This may include the following:
Medicare
Private health insurance provider
Local doctor and other health professionals you visit regularly
Dentist
Gyms and other fitness outlets
Blood bank
Government and utilities
Dealing with mail redirection may be overwhelming but it can be rewarding if it all goes well. Especially these government and utilities where fines might be held when an address change is neglected.
Australia Post
Australian Electoral Commission
Australian Taxation Office
Concession/Pension cards
Centrelink
Child support
DonateLife
Driver's license and motor vehicle registration (Department of Transport in each state)
Library
Local council
Pet microchip registry
Seniors card
School, TAFE, university
Department of Veteran's Affairs
Water
Entertainment
Once done with the official documents, don't forget to remind your leisurely stuff also!
Loyalty programs and store cards
Frequent flyers
Travel agents
Newspaper and magazine subscriptions
Video store
CHALLENGE 3: The costs of hiring an interstate removalist company
The bigger your house or the more things you have, the more it would cost you when hiring an interstate removalist company. That's quite understandable.
But the more importantly, one should remember that the cheapest quote is not always the best. It's better to give a few quotes from various companies for comparison, and remember to compare everything, not just the price.
So, how to know if your interstate removalist company is the real deal?
Request for some referrals or recommendations from previous clients. You can also make your due diligence of "Googling" each and every company you've shortlisted. Reading reviews from other people's experience is always worth your while.
house move in Australia
house move in Australia
house move in Australia
House moving Across The Country
How To Move Across The Country
How To Move Across The Country
How To Move Across The Country
house move in Australia
How To Move Across The Country
How To Move Across The Country
How To Move Across The Country
house move in Australia
How To Move Across The Country